---
BillericaNews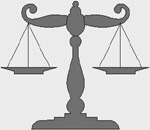 | | |
| --- | --- |
| Home Page | Middlesex Superior Court - Complaint |
| Date: | October 24, 1994 |
| Case: | Ingraham and Dougherty v. The Board of Appeal |
| Docket: | MICV93-01942 |
| Location: | Town of Billerica, Massachusetts |
---

               COMMONWEALTH OF MASSACHUSETTS

MIDDLESEX, SS.                                    SUPERIOR COURT
                                                  CIVIL ACTION
                                                  NO. 93-1942

            MARGARET B. INGRAHAM, and another, [1]
                              vs.
           BOARD OF APPEALS OF THE TOWN OF BILLERICA
                        and others, [2]


       FURTHER MEMORANDUM AND ORDER ON PLAINTIFFS' MOTION
                    FOR SUMMARY JUDGMENT

	In response to the June 6, 1994, Memorandum of Decision
and Order on the plaintiffs' motion for summary judgment, the
defendant Board of Appeals (board) wrote a letter to its counsel
indicating that it apparently did rot think a use variance was
required in this case (although the board originally granted a
variance). In all the circumstances, I conclude that I cannot
grant summary judgment to the plaintiffs. There are substantial
issues raised about the proper construction of the zoning bylaw
provision which appears to be principally at issue, section
ll.C.  There are also a number of procedural issues, related to
the boards March, 1993 proceedings and to its actions in 1994
upon remand from this court, that both deserve review and raise
unresolved factual questions.

Accordingly, it is ORDERED that the plaintiffs' motion for summary
judgment be DENIED.

Dated: October 28, 1994               Margot Botsford
                                      Justice of the Superior Court

[1] Joseph M. Dougherty
[2] John F. Gray, Jr.; Doris M. Pearson; Donald J. Flynn;
 Joseph P. Shaw; Ralph J. McKenna; Michael J. Mulligan, Sr.;
 Anthony R. Passalaqua; Mary Ann Passalaqua.

Back to Litigation
---
Comments are invited by contacting BillericaNews through the News Editor

---
Jump to the: Home Page or the News Page or the Laws Page
Copyright (c) 1998 BillericaNews. All rights reserved.