---
BillericaNews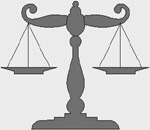 | | |
| --- | --- |
| Home Page | Zoning By-Laws |
| Date: | October 1997 |
| Location: | Town of Billerica, Massachusetts |
---
THESE BY-LAWS WERE COMPILED AND CODIFIED BY COMMITTEE APPOINTED UNDER SECTION 7-9-B OF THE 1979 BILLERICA CHARTER.
RE-CODIFIED UNDER ARTICLE 16 OF THE ANNUAL FALL TOWN MEETING OF OCTOBER 1, 1985 AND AMENDED THRU May 5, 1997 ANNUAL TOWN MEETING.
NOTES AND ACKNOWLEDGEMENT
1. The original Zoning By-Law of the Town of Billerica was adopted at a special Town Meeting, July 30, 1945, Article 1. Approved by the Attorney General July 31, 1945, Effective August 1, 1945.
2. Certain amendments passed during the years of 1962 through 1969 are subject to Chapter 427 of the Acts of 1970 and are marked with an asterisk*.
3. Explanation of Effective Date: Before July 1, 1978 - date of Attorney General approval is Effective Date. From July 1, 1978, Effective Date is date of Town Meeting approval.
4. For the purposes of this by-law the titles: Inspector of Buildings, Building Inspector and Building Commissioner are one and the same.
5. The By-Laws Review Committee wishes to acknowledge the efforts of Town Clerk Myrtie D. Smith; Assistant Town Clerk Shirley E. Schult; and Town Counsel Edward J. Owens, Esq.
| | | | |
| --- | --- | --- | --- |
| | Legend | Acronym | Fully Qualified |
| | | A.G. | Attorney General |
| | | T.M. | Town Meeting |
| | | Eff. | Effective Date |
| | | M.G.L. | Massachusetts General Laws |
---
TABLE OF CONTENTS
Section 1. Purposes- Enactment
Section 3. Establishment of Districts
Section 4. Zoning District Boundaries