---
BillericaNews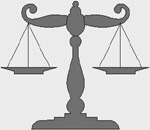 | | |
| --- | --- |
| Home Page | Letter of Complaint |
| Subject: | Demand For Resignation and Apology |
| To: | Jay H. Thomas, III- Alternate Member- Board of Appeals |
| From: | BillericaNews |
| Address: | http://www.billericanews.com |
| Date: | April 2, 1998 |
| Location: | Town of Billerica, Massachusetts |
---
Jay H. Thomas, III
Alternate Member- Board of Appeals
68 Pinehurst Avenue
Billerica, Massachusetts 01821

April 2, 1998

By mail to:
Dear Mr. Thomas:
Our letter of February 28, 1998 to you demanded that you defend the scurrilous remarks that made in your February 26, 1998 letter to Town of Billerica, Selectman Chairman James O'Donnell. You have failed to respond by the March 10, 1998 deadline.
As a result of your unresponsiveness, BillericaNews is now justified to assume that your letter of February 26th is indeed the basis of a malicious intent to slander and defame BillericaNews and its staff. And, your unsupported accusations have now risen to the level of full public awareness with today's publication in the Lowell Sun.
Please be advised that your continued persistence to characterized BillericaNews staff or content as slanderous or defamatory is reprehensible and will not be tolerated.
Public officials, particularly those serving on a quasi-judicial boards such as the Board of Appeals, should maintain the highest of communicative, ethical and legal standards, and to perform in a fashion totally compliant with constitutional, legislative and judicial mandates. It is our opinion that you have failed to satisfy these requirements and your voting record on the Board of Appeal supports this thesis.
Considering the foregoing, it is now time that you make a public apology to BillericaNews and resign from the Board of Appeal to avoid any further embarrassment to yourself and to the town.
Your continued unresponsiveness to this letter and the substance of our February 28th letter, beyond April 15, 1998, only further certifies our position that you are pursuing a malicious intent to slander and defame BillericaNews and its staff.



cc: Selectman O'Donnell
---
| | |
| --- | --- |
| Home Page | Response to Letter of Complaint |
| Subject: | BillericaNews Integrity Challenged |
| To: | BillericaNews |
| Address: | http://www.billericanews.com |
| From: | Jay H. Thomas, III- Alternate Member- Board of Appeals |
| Date: | No Response Provided |
| Location: | Town of Billerica, Massachusetts |
Back to Letters
---
Comments are invited by contacting BillericaNews through the News Editor

---
Jump to the: Home Page or the News Page or the Laws Page
Copyright (c) 1998 BillericaNews. All rights reserved.