---
BillericaNews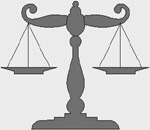 | | |
| --- | --- |
| Home Page | Places |
| Date: | September 23, 2003 |
| Locations: | Near and Far From Billerica, Massachusetts |
---
The Moccasin Shop at the historic Sturbridge Marketplace. Hand made moccasins, sandals, belts, handbags and custom work by Hank Pelky and a wide variety of quality leather goods from other sources. Located on Route 20, 559 Main Street, Sturbridge, Massachusetts 01518. Come in or call/FAX him at (508) 347-2353 - orders shipped anywhere.
Parker's Maple Barn restaurant, gift shops & sugar house, 1316 Brookline Road, Mason, New Hampshire 03048, open from mid February through December. Contact Parkers at (603) 878-2308 or 1-800-832-2308, (603) 878-1323 FAX
Gary's Ice Cream Home made ice cream since 1973, featuring their own hot fudge sauce. Open February 14, 1998 until November at 131 Gorham St - Route 3A, Chelmsford, MAssachusetts 01824, (978) 458-0100.
Woodman's This is the place, more than 80 years ago, Lawrence "Chubby" Woodman invented the fried clam. Since then his family has been frying all kinds of seafood to the pleasure of their loyal customers. Not a fancy place, just great seafood at a reasonable price. You can eat indoors or outdoors, as you choose, any time of year on Route 133, 121 Main Street, Essex, MAssachusetts 01929, (800) 649-1773 or FAX (978) 768-7198.
Anchor Bar In 1964, Mrs. Bellissimo developed a sauce at the Anchor Bar in Buffalo, New York that is the undisputed home of the Buffalo Chicken Wing. Frank & Teressa's Original Anchor Bar in Buffalo, New York has hosted visiting celebrities and dignitaries, from football greats and musicians, to political giants from the White House and foreign diplomats. The interior of the cozy jazz cafe is filled with awards, celebrity pictures, national comic strips, newspaper articles and proclamations about the famous Anchor Bar at 1047 Main St, Buffalo, NY 14209.
Subway Great Italian (a.k.a. BMT), chicken, turkey, veggie, tuna, ham and roast beef subs (six and twelve inches long), made to perfection with your selection of onions, lettuce, tomatoes, pickles, green peppers, olives, cheese, mayonnaise, mustard, oil, vinegar, hot peppers, salt and pepper at 799 Middlesex Turnpike, Billerica, MAssachusetts 01821 or call them at (978) 663-6565.
Disneyland The 425 acre park is for parents, kids, and everyone who loves Walt Disney's Magic Kingdom in Anahiem, California. It's where you'll discover fun that Walt Disney created -- every day.
La Caretta Mexican Restaurant Serving Fine Mexican Food and Liquors, Finest Authentic Mexican Restaurant, 139 DW Hwy Nashua, New Hampshire, Phone (603) 891-0055.
Nashua Sew and Vac Friendly, courteous and well qualified. Authorized sales and expert service for Husqvarna Viking, Pfaff, Elna, Handi Quilter and White sewing machines and sergers; and Miele, Simplicity and Sebo vacuum cleaners. Classes are offered for all types of sewing, embroidery and quilting. Located at 228 Daniel Webster Highway, Nashua, NH 03060. Call (603) 888-2757 or toll free at (800) 542-7397.
Bunk House Quilt Shop A wide variety of quilting fabrics, supplies and classroom instruction. The Bunkhouse Quilt Shop is located in the south-eastern part of the State of New Hampshire located between Nashua and Peterborough and only 22 miles from the Manchester-Boston airport. The address is 352 Center Road, Lyndeborough, NH 03082. Call 603-654-6734, with FAX at 603-654-6585.
New York Life Agent Peter A. Santangelo CLU If you need an experienced, friendly and highly qualified person to satisfy your life insurance needs at a price you can afford, call New York Life Agent Peter A. Santangelo CLU at (781) 398-9858 or make an appointment in person with him at 800 South Street, Waltham, MA 02453.
Step Into Simplicity LLC Are you satisfied with the organization and efficiency of your home and office? If not let the expert help. Call Nathalie (978) 562.7929.
Town of Ripton, Massachusetts A special place on the earth - the Town of RIPTON. This place has no parallel and you have to know more about it to see why it is so special
Personal Privacy Notice Are you worried about the businesses that have demaned your most personal of information? You should be. Identity theft topped the Federal Trade Commission list of consumer complaints and is up 40 percent from 2002. Approximately 10 million American consumers discovered that their personal information had been used to open fraudulent bank, credit card, or utility accounts, or used to commit other crimes. Why not send YOUR requirements to the businesses that have your personal information to make them more responsible in protecting your personal information. Simply include the link to the Internet place: "http://www.personalprivacynotice.info" in your letter.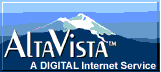 The Best Internet Service Provider - Bitwise.net

The Best Telephone Service - Bell Atlantic [Local Service and Cellular Service]


Note: No fee or consideration has been provided to BillericaNews by "The BEST Places".
Back to Places
---
Comments are invited by contacting BillericaNews through the News Editor

---
Jump to the: Home Page or the News Page or the Laws Page
Copyright (c) 1998 BillericaNews. All rights reserved.