---
BillericaNews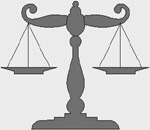 | | |
| --- | --- |
| Home Page | Comments Received |
| Date: | August 23, 1998 |
| Location: | Town of Billerica, Massachusetts |
---
Just a line to say thanks for the page. Having grown up in Billerica I find it interesting to be able to see what's going on back in the old home town. Hello to any old friends back there.

From: Brian Nee- Margate, Florida

Aren't there rules of the road for driving through a parking lot? On numerous occasions I have felt that my life as well as the life of my family is at jeopardy while driving in the parking lots at the Billerica Mall as well as the lot at Town Plaza. Some people I have encountered seem to think that the lines in the lots are only for parking. I was taught to drive around the lines and not drive through the lot any which way I please. And doesn't the line with the letters next to it STOP mean just that -- S T O P.

What about the street across from the Billerica Mall (next to the gas station). If I am not mistaken, there are at least two or three signs on that road that says right lane must turn right. Would that not apply to each and every driver? Many times while in the left lane in order to go straight into the mall my car has been cut off my another driver going straight into the mall from the right lane. Everytime I am at this light there are drivers who feel that the numerous signs do not apply to them.

Has this ever been an issue in Billerica? Or is it that nothing serious has happened YET so it's not that important? I called the station once to complain about the speed of the cars and motorcycles driving on the street I live on. The response was that everyone thinks that their street is the most unsafe. Does the anyone check into these matters? I never said that my street was the most unsafe. I wanted to bring the matter to someone's attention.

From: Billerica, Massachusetts

(Ed- New buildings and additions to old buildings require landscaping, green areas, islands, etc. However, when the market in mall was expanded this was not done. Existing parking lots are not REQUIRED to comply. Perhaps a written complaint to the Billerica Police Chief would help bring some order to the chaos.)

I have added a section to my website on a field trip by students in my environmental Studies class at Middlesex Community College in Bedford, MA to Griggs Farm in Billerica, MA. The website is entitled, 'The Manchester, NH Urban Open Space Website'. The students were especially interested to hear directly from Gil Griggs how his farm had been saved from a Wal-Mart developer in 1994. Gil Griggs recently received a U.S.D.A. award for his work in agriculture-related activities through the years, including involvement in initiating farmers markets and the WIC program. To find the field trip description and pictures, click on 'About This Website and Student Activities' on the home page.

From: Manchester, New Hampshire

(Ed- there is also a Griggs Farm link on the BillericaNews News Page).

Many Kudos on the tremdendous energy and thought that have gone into your WEB site. I found you while searching for Assessor and by-law information on-line. I am a commercial Real Estate broker by trade and computer hobbiest by affinity. I have been collecting bylaws and other data from Massachusetts towns for my own purposes over the years and lately have been creating a data base of the bylaws. Where did you get (or from whom) the laws & by-laws info. I have not approached Billerica as yet, but am interested in your source/experiences for when I do. New England towns are each different, with some keeping paper records and some on GIS! It makes for a very interesting event with each town I approach. Again, EXCELLENT work. Keep it up!

From: Medford, Massachusetts

(Ed- Thanks for the kudos. The Town Clerk is the source of the by-laws and many other official documents. We hope that you've gotten something out of the page. But, the real thanks should go to Jefferson and Adams who have indeed made this notion of free speech all possible! By the way, today is the anniversary of the passed of both men [July 4, 1826].)

Please look at the Billericay District Residents' Association Web Site for information about our twinning plans. No-one has ever said that Billerica doesn't care about Billericay. However, when the BDRA approached Sister Cities International (SCI), the US organisation responsible for setting up Sister City/Twin Town relationships, in 1995, with a view to twinning linking with Billerica, our enquiries through that channel did not produce any response.

We did receive a response from Fishers, Indiana, and since then have been exploring the possibility of setting up a Sister City/Twin Town relationship with the citizens of that Town. Although Billerica, MA and Billericay, UK have many historical ties, there has never been any formal twinning agreement recognised by SCI and the equivalent body in Engalnd, the LGIB.

There is much enthusiasm in Fishers to twin with Billericay, but not of course if this somehow prevents Billerica from formalising a twinning relationship with Billericay. Both SCI and LGIB have stated in writing that they would recognise twinning links between Billericay and Fishers, AND Billericay and Billerica. There is much enthusiasm in Billericay for twinning with Fishers, and this has revived old enthusiams for twinning with Billerica. Regrettably some of those whose enthusiam has been revived see twinning with Fishers and Billerica as mutually exclusive, and they are expressing those views quite strongly.

The Billericay Twinning Association and the Fishers Sister Cities Association both accept the views of SCI and LGIB that Billericay may formalise twinning with Fishers AND Billerica, and the BTA has invited those keen to formally twin with Billerica to join. The BTA will very soon be writing to the Billerica city council to determine whether Billerica wishes to formally twin with Billericay. If it is their wish then they should contact SCI, and the process may get underway.

I hope this helps you to understand the position.

From: John Buchanan, Chairman, Billericay District Residents' Association

Can you tell me where the state stands on the decision to issue license plates to towns for income (i.e: Yankee Doodle plates)?

(Ed- The Registry of Motor Vehicles may have the answer for you - ask them.)

From: Billericay, Massachusetts

It's nice to see Billerica cleaning house ... it started in April with the resignation of you know who and the election, and lets hope it continues right through June with the appointment of some new people to the town's committees and boards. After all it is time for a change from the good-old-boy mentality.

From: Billerica, Massachusetts

In response to Ellen Rawlings topping the ticket: if people knew more about her she wouldn't have ... she never lifted a finger to help get rid of one of the most consistent environmental violators in the town. I have plenty of videos and documentation to prove everything I say is one hundred percent accurate.

From: Billerica, Massachusetts

To Jay Thomas: with all the mouth how come he doesn't answer Mr. Delorey's questions or is he afraid to. Or is he just too wrapped up in following the crowd, and that's quite a crowd. Did the crowd tell him not to say anything more because they were afraid he would only bring more attention to that wonderful and generous Board of Appeal?

From: Billerica, Massachusetts

DOES HISTORY MEAN NOTHING?
We have been told that the people of Billerica are not interested in twinning with their historic sister town of Billericay in England UK. Can this really be true? A small number of people in Billericay are about to twin our town with Fishers Indiana (in July) because they say that Billerica are not interested. Are you willing to let this happen? Those of us who consider that Billericay has been twinned with Billerica for centuries, strongly oppose Fishers attempt to usurp your town, but we need your help.

From: Billerica, Massachusetts

We have been living in Billerica for the past decade and would like to know what the plan is for 'Town Sewerage' in our neighborhood which was promised to us when we purchased our house in 1989 on Kazimer Drive. We are totally disguisted with our current situation and feel like prisoners in our own home which we truly love. We have raw sewage seeping into our sump hole in our laundry room when we have heavy rains etc.. Is there a plan in place or can you please tell us what we can do ... Please ... any help or contact would be helpful.

From: Billerica, Massachusetts

(Ed- The town has a home rule charter requirement to have a sewer extension committee appointed by the town manager. Try calling the manager's office at (978) 671-0942 for more information.)

I was wondering if you or anyone in the town knows about a time capsule to be opened at the Ditson School when the school is a hundred years old. They are suppose to open a corner stone and an essay that was put there would be read that was written by a Howe High School student who later became a teacher at the school and is a relative of mine. Who has just passed away and I would be interesed in any information you might have on this event so it could be attended.

From: Billerica, Massachusetts

Where can I find what the regulations are for noise control during late night and early morning hours. I'm in a condo complex and the upstairs neighbors children are running and jumping off furniture and things until almost midnight and begins again at six in the morning. The condo office is uncooperative and so are the neighbors.

From: Billerica, Massachusetts

(Ed- our search of the local zoning and general by-laws found no references. Sorry.)

As an ouside resident, I have been watching the Billerica news because of all the court actions in Billerica. As I look around the Internet and the other cities and towns of Massachusett. Billerica seems to have the most problems of all. And, to Mr. Thomas, if Billerica Zoning Board of Appeal isn't what Mr. Delorey say it is why haven't you responded to his questions. And why are there so many court cases. Thank you.

From: Billerica, Massachusetts

(Ed- The deafening silence speaks loudly to a lack of ethics; the lawsuits, voting record and letters are merely the empirical evidence.)

The BillericaNews.com web page is very factual. It's too bad the ZBA isn't.

From: Billerica, Massachusetts

How about a break in the love fest for Mike Rosa. Let's hope he does well and I wish him the best of luck. But, Ellen Rawlings topped the ticket for the second time in a row!!!! I also wish her well. She has great vision for the future of Billerica. You should be more positive and supportive of her in your news stories.

From: Billerica, Massachusetts

(Ed- OK, twenty votes is twenty votes, let's not quibble about .8%)

My website, the Manchester, NH Urban Open Space Website, contains considerable information on Billerica, specifically, the Grigg's Farm-Wal-Mart dispute which involved the Trust For Public Land. I have had numerous comments from Billerica residents about the website, and I would like to inform others about its availability.

From: Manchester, New Hampshire

(Ed- this link is also on BillericaNews' News Page).

The full text of the General Laws of Massachusetts are available on-line.

From: Boston, Massachusetts

(Ed- this link is also on BillericaNews' Laws Page).

I'm trying to find out when the Billerica HS Class of 1978 is having their 20th Reunion. I was hoping someone there could point me in the right direction.

From: Boston, Massachusetts

(Ed- this was referred to the school department).

Nice Page!! Has Information I never thought was available on-line. Got to it through BATV home page. Maybe some sort of a "Site Map" graphic or a "flow box" to help us get around in any case well done.

From: Billerica, Massachusetts

I think it is great that I can be 1,100 miles away from my hometown and still be able to be kept up to date on the towns happenings via the internet. This is a terrific tool provided by Billerica News and should be utilized by the school system ( if it is not already ). I'll enjoy keeping up with the local sports news as well as those crafty politicians that y'all elected into office. I would like to thank all of those at Billerica News that have made this means of information available to all.

From: Woodstock, Georgia

Well last Tuesday [12/23/97 - ed.] we discovered that not much has changed locally in the past 75 years. The weather man still can't predict the weather (in spite of all the expensive technological satelites, graphics, smoke and mirrors), the town can't plow the roads, and the electric company can't supply service in wet, heavy snow!!

So much for progress!!

From: Billerica, Massachusetts

After one looks at http://www.billericanews.com, it is hard to understand why the Billerica Board of Selectmen would actually ignore a Town Meeting mandate, bully the victim (Mr. Dougherty) and reward the corrupt practices of the Board of Appeal. But then again, it is no accident that Board of Appeal members played active roles on the election campaigns of several selectmen and that the (past) Chairman is on a first name basis with the sour-grapes-Passalaquas. In true Billerica political style - facts, logic and ethics are illusive.

From: Billerica, Massachusetts

Billerica Board of Appeal Quotes:

At a televised meeting of the Billerica Board of Selectmen in August 1997 about the apparently new awesome powers of the Board of Appeal: "We have the right to be . . . to basically break the law and change zoning." - Joseph Shaw, member, Billerica Board of Appeal and local contractor"
(Ed- We couldn't find breaking the law in our law books. The selectmen should buy this guy a zoning by-law book or fire him.)
On the Town Meeting floor in 1997, in the case, Dougherty v. Board of Appeal, the Massachusetts Court of Appeals ruled against the Billerica Board of Appeal: it wasn't until "three judges actually looked at the evidence and make a determination on case law, that's where the case was reversed." - Doris Pearson, Chairman, Billerica Board of Appeal
(Ed- It would have been a better idea for the Appeal Board to read the case law and look at the evidence BEFORE they made what was a bad decision. The selectmen should fire this bunch of cowboys and get some people that have at least cracked a case law book open once.)
Note: Comments submitted do not necessarily reflect the views of BillericaNews and may be edited for accuracy, liability exposure, grammar and spelling.
Back to Comments
---
Comments are invited by contacting BillericaNews through the News Editor

---
Jump to the: Home Page or the News Page or the Laws Page
Copyright (c) 1998 BillericaNews. All rights reserved.